Germany – the rise of natural gas
Before the Fukushima nuclear disaster the very thought that the industrial powerhouse that is Germany would commit to shutting down all of its nuclear plants was unthinkable. According to the German federal government, the seven nuclear plants shut down during the moratorium announced by German Chancellor, Angela Merkel, following Fukushima in March 2011 will not reopen and the Krümmel nuclear power plant will be next. The remaining nine nuclear operating plants are to be closed down between 2015 and 2022. With nuclear power contributing around 22% of Germany's electricity requirements there is quite an energy gap to be bridged.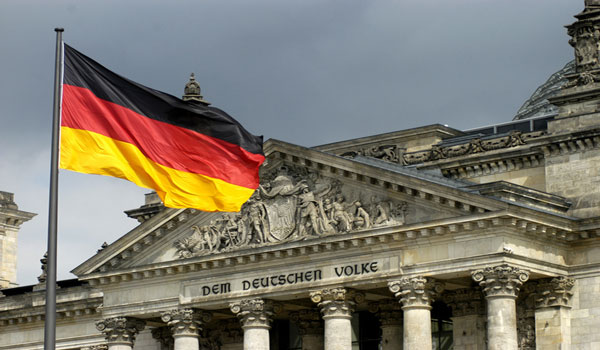 Renewable energy and natural gas have been put forward as the new sources of Germany's power. The German government has ambitious aims when it comes to renewable energy. It aims that for renewables to cover 35% of total power consumption by 2020 as well as factoring in a 10% reduction in power consumption to be achieved via efficiencies. Furthermore, it plans to increase the renewable contribution to the power grid to 80% by 2050. In a statement following the announcement to cease using nuclear power in the German Bundestag, Merkel said, "We have the chance to be the world's first industrialised nation to switch over to the electricity of the future." She went on to describe the process ahead as, "A Herculean task," but remained upbeat about long-term success.
The year 2020 is not that far away and it is reasonable, given the application of massive doses of, "The will and the way," that renewables might just make the 35% mark in Germany and that efficiencies, possibly coupled with recessionary pressures could carve a significant chunk out of the overall demand. However, when a government, any government, starts talking about what they could manage by 2050 then we are probably in the realms of science fiction. It is virtually impossible for anyone to figure out what is happening in the world week-to-week let alone 30 years plus from now.
Bridging the gap
Nevertheless, options are essential as bridging tools and fall-back positions. As far as Germany is concerned, bridging tools, aside from ironically importing nuclear-generated power from France and the Czech Republic, are coal and natural gas. The OSW Centre for Eastern Studies (OSWCFS) recently published reported German Federal Network Agency (FNA) data, presented end-September 2011. At the moment, German conventional and unconventional power output stands at 112GW and there are 25 new power plants under construction for a further 12GW (9% of which are natural gas). In addition, 4GW of coal output will be decommissioned by 2014 and 2GW of natural gas power output came online during the third quarter of 2011. The OSWCFS said that the FNA concludes that Germany will have to import more coal from Australia, the Russian Federation, South Africa and Ukraine, with natural gas to come from mostly Norway and Russia. The FNA also said that natural gas would be the preferred fuel for power generation due to it being a more competitive option, the power plants can be built quickly and emit around half the amount of carbon dioxide of coal-fired units.
Russian supply role
Russia has long dominated the natural gas supply into Europe, much to the discomfort of many nations. Russian disputes with Ukraine that affected European supplies have severely dented European confidence. Russian energy giant, Gazprom, reportedly said recently that the first line of the Nord Stream natural gas pipeline, which links Russia and Germany under the Baltic Sea, is complete and being commissioned with an operational date set at 8 November, 2011. Meanwhile, approximately 60% of the second line has been built. With a direct line, Germany may hopefully rely on an uninterrupted supply of gas from Russia, which imports around 30% of Europe's natural gas supply. Recent EU raids on Gazprom's office over suspicions over anti-competitive practices have perhaps set the scene for another dispute though.
Other supply sources
Germany may perhaps also look to other natural gas suppliers in the not-too-distant future. The Nabucco Gas Pipeline, which is planned to link the Caspian Region and the Middle East to Europe, could be a major competitor for Russia. Recently, Nabucco Gas Pipeline International GmbH (Nabucco) said that Bayerngas intended to become a shareholder. Reinhard Mitschek, Nabucco's managing director, said in a statement, "This is a great step forward for Nabucco. A strong downstream market is an important asset for the pipeline and something that a new shareholder such as Bayerngas will be able to strengthen." Construction of the pipeline is expected to start during 2012 with an aim to transport up to 31bnm3 of natural gas by 2017.
The rise of shale gas
Aside from the prospect of Nabucco there are other potential natural gas game-changers for Germany. In Poland, commercial shale gas production could commence as early as 2014, according to Prime Minister Donald Tusk. In Ukraine too, shale gas is high on the agenda as the nation seeks a home-grown alternative to Russian supplies. France with significant shale gas reserves has put a moratorium of shale gas drilling for now, while other countries such as Bulgaria, the Czech Republic, Hungary and the UK are beginning to come to terms of what shale gas energy reserves may be available. And, not forgetting Germany here. Shale gas exploration may prove to be just as contentious as nuclear power and certainly ExxonMobil, which has been exploring for coal bed methane and shale gas for some years in Germany, is saying it is, "too early," to say what the German reserves may be right now.
For Merkel, the short-term goal is to get through the coming winter without power cuts. Much of that will depend on demand and that will in turn depend on economic activity, which seems to be decreasing worldwide, and just how bad the next winter will be. Certainly, with major political credibility on the line, the last thing the German chancellor would want is to have to restart a nuclear power station or two.
No Responses
Leave a Reply
Make sure you enter the * required information where indicated.
You must be logged in to post a comment.