Spreading too thin – spotlight on staff
According to the UK Royal Academy of Engineering (RAE) in a recent statement, skills shortages represent, "a clear and present danger to the economy." Paul Jackson, chief executive, EngineeringUK said in a statement that, "Skills shortages do exist in particular areas, notably in power engineering, petrochemicals, systems engineering and advanced manufacturing." Ian McInnes finds out more.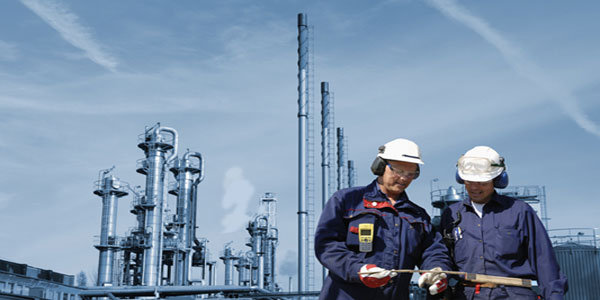 In July 2011, the new President of the RAE, Sir John Parker FREng said, "We must, with the institutions and other partners, promote engineering and the role of the professional engineer vigorously in public life. We must also foster better education and skills such that the needs of the country are met and the aspirations of our young people are satisfied," said Parker. "If we are to have an economy with more technocratic horsepower, then we need more young people to set their sights on becoming engineers." The RAE has taken with recent research suggesting that there is no skill shortage.
Perhaps the best sector to speak to would be a recruitment agency operating at the sharp end of global talent demand. "The market is very strong at the moment. In the UK, relative new entrants Enquest and Taqa are aggressively recruiting. BP's announcement of further North Sea investment will require an increase in human resource. And internationally the market is also very strong," said James Beazley, director at Six Recruitment. "Australia is and has been a drain on exceptional talent over the last two years and has now firmly established itself as an LNG mecca. It was also noted recently that Australia is one of the highest paid oil and gas locations in the world."
Beazley identified pressures, "In the short term, there will be continued pressure to find mid- to senior-level talent across the subsurface and facilities spectrum for both the operators and the service/consulting industry," said Beazley. He went on to say that the demand for talent in the oil and gas industry had increased significantly over the last one and a half years. "Looking to the future, there are many large-scale projects around the world that have been given final investment decisions and now require vast numbers of qualified talent," said Beazley. "Australia has over six mega oil and gas, predominantly LNG, projects all progressing to construction stage, which have a need for thousands of construction staff. Brazil is becoming an area of great future focus and the Middle East and North Sea all have significant projects that require world-class talent. Even despite the Gulf of Mexico incident, the US and Canada are now looking at significant hiring requirements."
He outlined the skills that are and will continue to be in demand, "Subsurface expertise," said Beazley. "In particular, reservoir engineers, geologists and geophysicists, drilling engineers are also in demand. An area that has increased in demand over the last one and a half years has been a need for world class contracts and procurement staff, particularly those with mega project experience." As to whether there is sufficient specialist labour to meet current and future needs Beazley was clear in his opinions, "Is there sufficient pool? No, not really. So companies have to become smarter with how to onboard people," said Beazley. "Some companies have created project academies or other academies to promote and train people in that particular function/discipline ie taking someone from a project engineer and developing them to be the project director of the future. Of course, graduate recruitment schemes have become far more sophisticated and partnering with certain educational institutions to develop expertise in oil and gas has become far more prevalent."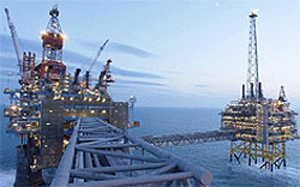 An aging workforce in the oil and gas sector is an issue too, Of course, there is an element of an ageing workforce," said Beazley. "The issue with offshore oil and gas is that experience counts for a large amount of the success of any particular asset/team/group. This isn't just experience in the actual technicalities of the asset but the warning signs from an HSE (Health & Safety Executive) perspective, the ability to think ahead and mitigate risk, which for oil and gas is of great importance as it has a direct link to revenue and more importantly, employees own welfare and safety."
Beazley went on to outline a talent gap for the oil and gas sector, "There is definitely a talent gap in the type of talent that will be needed in the oil and gas sector," said Beazley. "In terms of sheer numbers of available staff, the national oil companies have a tremendous pool of 'staff', but their operating methodologies and philosophies are very different to those that are expected by the international operators," Beazley said. "It is generally seen that most of these staff have limited international experience and breadth of experience of varying assets. As such, whilst technically competent, they are narrow in their experience and haven't had the same 'mental models' of an independent/commercially driven operator. So whilst there is no shortage of early to mid career technical professionals from China, India, Venezuela, Mexico and arguably Russia, they don't yet have the experience or mindset that would be an ideal fit for where the greatest talent need is at the moment or in the near future," said Beazley. "But watch this space, as the national operators become more powerful and become more internationalised through acquisition and partnership with international operators these individuals will eventually be our world experts."
Experience takes years to amass and while the pool of inexperienced staff gather the experience it is highly likely that senior staff, some of whom will be in their 50s, 60s and even 70s, will be vital to remain in the oil and gas workforce to mentor and to pass their knowledge on to the younger generations of oil and gas workers, which will in turn require bolstering through educational and training institutions that make engineering careers a good deal more desirable. Whether or not the global economy slips into the double dip recession it will emerge and the new generation of engineers must emerge with it.
No Responses
Leave a Reply
Make sure you enter the * required information where indicated.
You must be logged in to post a comment.